'Please find attached my CV.' This is one of those phrases that can suddenly strike you as wrong and prompt you to do a quick search online to make sure you're typing it correctly. It's perfectly fine grammar-wise, though. But… it's also extremely old-fashioned.
That said, you should definitely avoid using it when sending in your curriculum vitae. An email is not a business letter, and a lot has changed since the handwritten or manually-typed business letter had its heyday. Using this and similar phrases isn't wrong, but there are much better alternatives.
In this article, you'll see some of the reasons why you should avoid writing 'please find my CV attached' or anything similarly outdated. You'll also find guidelines for what to write instead, no matter the context, and plenty of examples of much better options.
Create an effective CV in minutes. Choose a professional CV template and fill in every section of your CV in a flash using ready-made content and expert tips.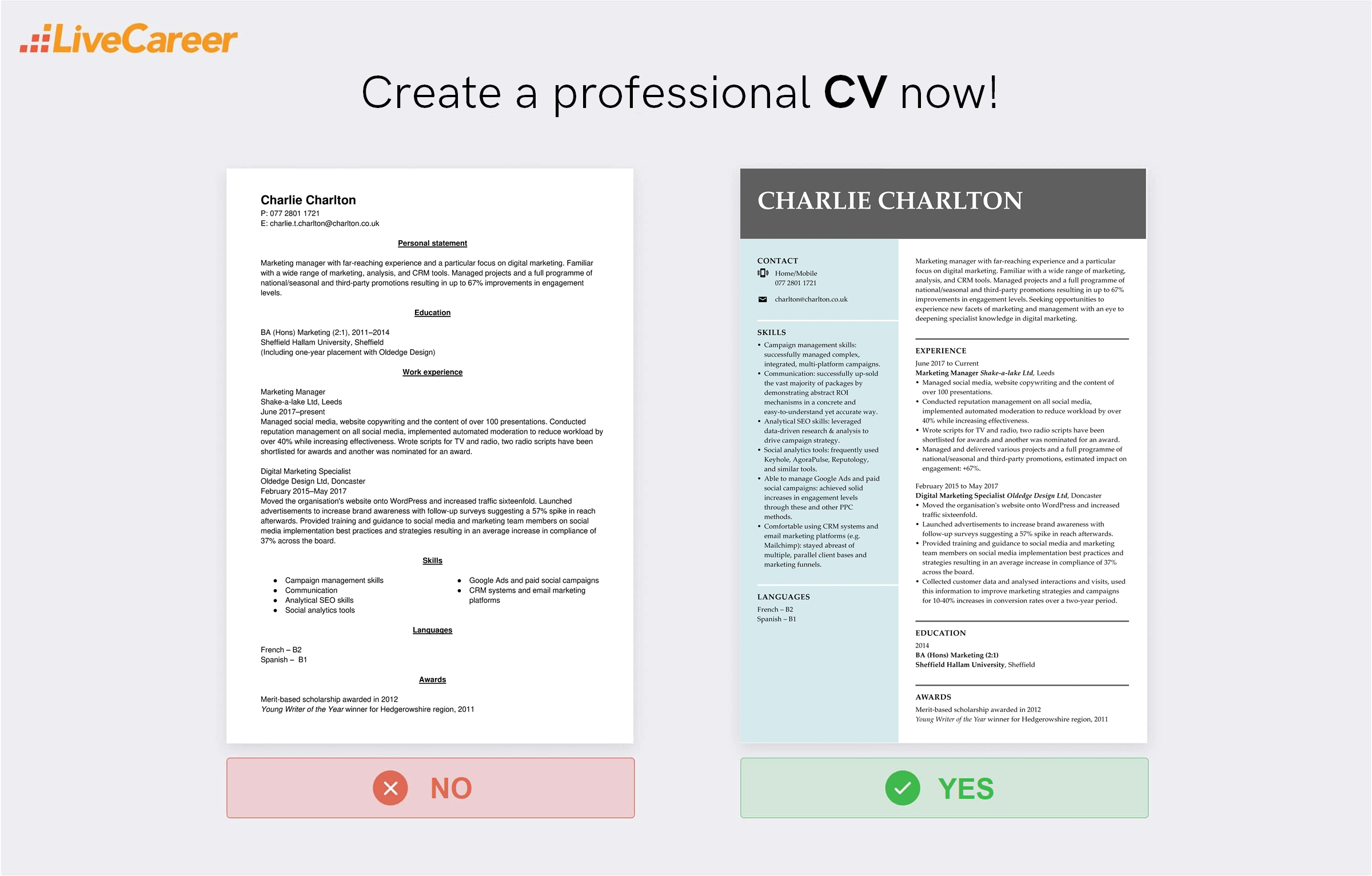 The LiveCareer online CV maker lets you build a professional CV fast and download it as a PDF or DOC.
If you want to know more about CV writing, check the below guides:
Administrative assistant CV example
Lauren Bryant
T: 077 4444 5555
E: lauren.bryant@lcmail.co.uk
LinkedIn: linkedin.com/in/laurenbryant
Personal statement
Energetic and highly organised administrative assistant with 4+ years' experience supporting teaching and administrative staff as well as management in tertiary education contexts. While working at Griffiths College, reduced office operating costs by 5%, improved visiting lecturer satisfaction levels by over 50% and saved the admin team a total of over 10 working hours per week. Looking for an opportunity to put accumulated knowledge and well-practised administration skills to good use in helping Moore's Business School maintain and exceed its high standards.
Work experience
Administrative Assistant
Griffiths College, Liverpool
August 2018—present
Created a shared, online spreadsheet to allow programme heads to independently choose suitable meeting times, cutting scheduling back-and-forth by over 66%.
Sorted through 10 years of old student records, reduced stored paperwork by 45% .
Worked under the supervision of the office manager to reorganise the archive room, sorting and filing over 3500 files in just one week.
Switched office supply vendors, saving the college over £420 per month in purchase and delivery costs.
Administrative Assistant
Sands Institute of Technology, Liverpool
March 2016—July 2018
Created a preferences questionnaire for guest lecturers, reducing complaints by 50%.
Changed hotel used for visitors to one of a higher standard within easy walking distance of the campus for a 5–20% net saving on taxi costs.
Set up email redirection filters, saving the admin team over two work hours each week on switching between inboxes and forwarding emails.
Responded to 15–20 phone calls and 20–30 emails daily during busy periods without falling behind on other tasks.
Education
A-levels: Accounting, French, English
Houghton Hall High School, Liverpool, 2013 – 2015
8 GCSEs (including Mathematics and English)
Houghton Hall High School, Liverpool, 2011 – 2013
Skills
Filing: worked across a variety of electronic filing solutions as well as hardcopy, index-based archive systems
Office software suites: advanced user of LibreOffice Writer and MS Word, intermediate user of LibreOffice Calc and MS Excel as well as LibreOffice Impress and MS PowerPoint
Teamwork: successfully pulled together with and supported the whole admin team through many busy periods such as recruitment drives and graduation preparations
Communication: communicated clearly with a range of students and VIPs over the phone and in writing, created presentations and took and summarised minutes for internal meetings
Professional manner: had almost daily contact with current and prospective students as well as senior teaching staff, guest lecturers and School directors
Office and teaching equipment: often called upon to set up and perform basic troubleshooting of LCD projectors, teaching lecterns, and lavalier microphones; familiar with the use of older technology such as fax machines (sometimes still used for official documentation)
Languages
French – upper intermediate / B2
Volunteer work
Currently spend each Saturday performing general office duties at the Animal Aid offices in Liverpool
Why not 'Please find attached my CV'?
If it's not wrong, then why not use it? There are many reasons, but the thing to remember when doing this kind of writing is that it's not a matter of why not but rather why would you. You want to draw your readers' attention to the curriculum vitae and job application letter, that makes sense, but why are you doing it in exactly this way?
Habit, ease, a lack of any better ideas—these are not good reasons. Another bad reason is confusing formal writing with old-fashioned turns of phrase. There's a huge overlap between formal writing and old-fashioned writing, but they're not the same thing. You can be formal without being anachronistic.
The biggest reason not to use these kinds of phrases is that they quickly become background noise: the kind of thing you gloss over with a murmured 'blah blah blah' or 'yadda yadda' when reading something aloud. You don't want any part of your job application glossed over in this way.
A strong CV summary will convince the recruiter you're the perfect candidate. Save time and choose a ready-made personal statement written by career experts and adjust it to your needs in the LiveCareer CV builder.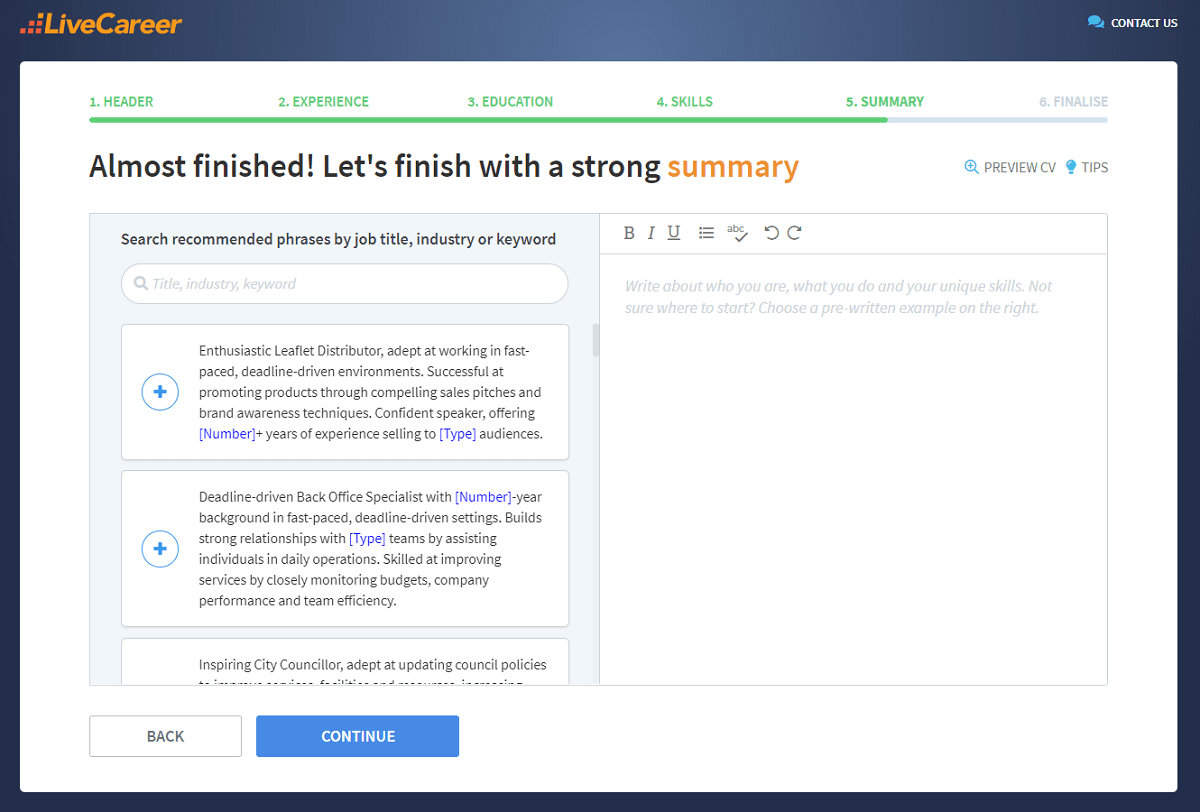 Below is a list of some of the most common phrases used to draw a recruiter's attention to attachments. Read through the list and (1) don't worry if you recognise many of them from your own emails (we all do) and (2) just try not to start glossing over them as your near the end of the list. This is what recruiters feel.
How to write 'please find attached my CV'—list of phrases to avoid:
Please find attached my CV
Please find my CV attached
Please find attached my CV for your consideration
Please find attached my CV for your review
Please find attached my CV for your reference
Please find attached my CV and cover letter
Please find my attached CV
Please find attached a copy of my CV
Please find my CV attached for your consideration
Please find attached my CV and cover letter for your consideration
Please find attached my CV in application for the position
Please find my CV attached to this email
Please find attached my CV for the position
Please find a copy of my CV attached
Please find my CV and cover letter attached
Please find my attached CV for your consideration
Please find my CV attached for your attention
Please find my CV enclosed
Apart from the obvious 'please find' formula, there are a few other things to look out for:
Don't specify what you're attaching these documents to—the context makes that clear
Don't write that you're attaching a copy of a given document—the words 'copy' and 'original' don't make much sense here
Files are attached to emails, pieces of paper and enclosed in envelopes.
There are many, many other ways to draw a recruiter's attention to your attachments. It there's a trick to it at all, then it's working it naturally into your email. To put it another way: take away the crutch of a ready-made phrase and you'll come up with your own without even realising that you're doing it.
A list of phrases to use instead of 'Please find attached my CV'
Below is a list of examples to give you a sense of what you're aiming for. The key idea here is to keep the flow and tone of your email going. Write to the recruiter, not at them. This will keep them engaged as they read rather than skipping over those phrases they've read a dozen times already that day.
35 best alternatives to 'Please find attached my CV'
As you'll see from my attached CV, my skills and experience…
As my CV (attached) shows…
My CV is attached for your consideration.
My CV is included as an attachment.
I have attached my CV.
I have attached my CV for your review.
You can find my CV attached to this email.
My CV is attached.
My CV is included for more information.
For further information, please see my CV.
For more information on my qualifications, please find attached my CV.
For further details, please refer to my CV attached.
I've attached my CV and I'd love to speak to you at your convenience to discuss the role further.
The CV you requested is attached.
You'll find all the attachments you requested below.
Attached is my CV for your review and consideration.
I have attached my CV for your reference/review/consideration.
I have included my CV.
I've added my CV which contains more information.
For more details on my candidacy, please see my CV.
I've included my CV below.
I've included my CV to provide further information on my candidature.
I've attached my CV for your reference.
I've added my CV to this email for your use.
Please consider the attached CV.
Please have a look at the attached CV.
Please download my CV for further details.
Please find my CV attached to this email.
I have attached my CV for you to have a look at it.
Kindly see the attached CV for your consideration.
Please let me know if you have any questions about the attached CV.
Please refer to the attached CV for more details on…
Please see the attached CV for more information regarding...
The attached CV includes detailed information on…
Let me know if you have more questions regarding the CV that I attached.
The 'just say nothing' option
There's also a school of thought that says you don't have to mention attachments at all. According to this way of thinking, 'my CV is attached' is as superfluous as 'please find attached my CV'. Email clients and webmail interfaces make it clear that there are files attached and spelling it out is unnecessary.
There's something to be said for this line of thinking, but it's important to remember that not all email clients and webmail interfaces are created equal. The person at the other end might be using something as antiquated as Outlook and could overlook your attachments if you don't mention them.
Then again, the job advert might have required you to put something like 'Jane Smith – Admin Assistant CV submission' in the subject line. In cases like this, mentioning the attachments might indeed be unnecessary. At the very least, knowing that saying nothing is an option certainly takes the pressure off.
Other considerations when attaching your CV
There are other things you can do to make sure your emailed or online job application gets into the right folder once it's received. Keep the following things in mind to give your application the best possible chance:
Filenames: name your files in a way that's clear and easy to follow. For example, Smith-Jane-Admin-Assistant-CV.pdf. Keep it short, avoid unusual characters and symbols and stick to a logical pattern across multiple documents: Smith-Jane-Admin-Assistant-cover-letter.pdf.
Subject lines: the same holds true for subject lines if you're emailing your application. Include all the necessary information in a logical order and keep it short. For example, Admin Assistant application – Jane Smith.
Links: maybe a link to an online CV or professional profile is the way to go in your line of work. In-text hyperlinks definitely look neat and tidy, but can sometimes be stripped away by spam and virus filters. Including the full URL might look a little clunky, but if all else fails, the recruiter can copy and paste it into a browser. Hyperlinks in PDF files are perfectly safe, though.
You don't have to be a CV writing expert. In the LiveCareer CV builder you'll find ready-made content for every industry and position, which you can then add with a single click.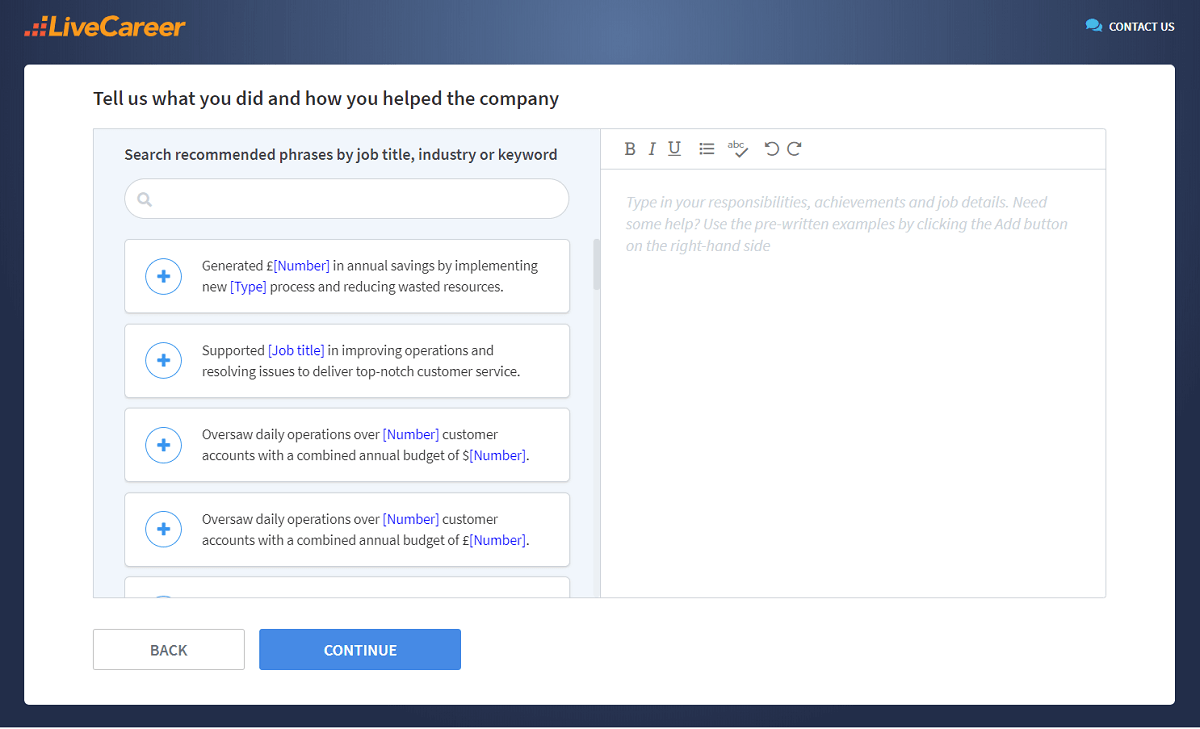 I hope this article has convinced you to leave the likes of 'Please find attached my CV' and 'Pursuant to our telephone conversation' behind as well as giving you the confidence to reach for more natural and modern alternatives. Comments, questions, anything to add? Share your thoughts below.
How we review the content at LiveCareer
Our editorial team has reviewed this article for compliance with Livecareer's editorial guidelines. It's to ensure that our expert advice and recommendations are consistent across all our career guides and align with current CV and cover letter writing standards and trends. We're trusted by over 10 million job seekers, supporting them on their way to finding their dream job. Each article is preceded by research and scrutiny to ensure our content responds to current market trends and demand.
About the author
LiveCareer Editorial Team
Since 2005, the LiveCareer Team has been helping job seekers advance their careers. In our in-depth guides, we share insider tips and the most effective CV and cover letter writing techniques so that you can beat recruiters in the hiring game and land your next job fast. Also, make sure to check out our state-of-the-art CV and cover letter builder—professional, intuitive, and fully in line with modern HR standards. Trusted by 10 million users worldwide.
Rate this article:
Please find attached my cv